Discuss the third book in the Harry Potter series
I voted for Sirius because I think that such injustice was done to him. He spent a third of his life in prison and even when he broke out he could not live a full life which he deserved. At least Remus found love and had a child. Sirius never got the chance.
I voted for Sirius because he's better looking.
Soz, it's the truth.
xD At least someone understands!
I prefer Remus. Sirius was such a big bully and I hate bullies.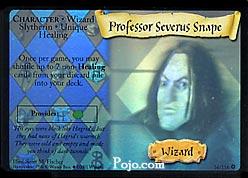 The Most Legendary Anti-Hero in Literature History
---
Return to Harry Potter and the Prisoner of Azkaban
Who is online
Users browsing this forum: No registered users and 1 guest