Discuss your favorite video games and systems
Muggle

Posts: 7
Joined: October 17th, 2011, 11:21 pm
Location: Florida, Europe or Japan in my dreams
Mine's McRxAkirA7x.
I'm a girl.
Gaze into her killing jar I'd sometimes stare for hours
(sometimes stare for hours)
She even poked the holes so I can breathe
She bought the last line
I'm just the worst kind
Of guy to argue
With what you might find
And for the last night I lie
Could I lie with you?
- The Jetset Life is Gonna Kill You by My Chemical Romance
Animagus Black

Posts: 2275
Joined: June 5th, 2009, 6:04 pm
Location: Riding around on rail cars and working long days
Gender: Male
My gamertag is Swiss Iced Tea

I play Halo, GTA, Fallout, and watch Netflix c: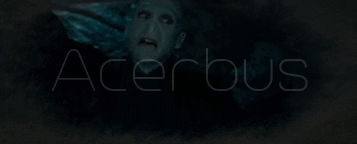 Ex Voldywalker - Forever wishing I was a Slytherin Prefect.
Squib

Posts: 59
Joined: November 10th, 2014, 11:29 pm
Location: The Three Broomsticks
Gender: Female
My gamertag is YodelingPotato

I play Halo: Reach and Halo 4, Call of Duty: Modern Warfare 2 and Call of Duty: Black Ops, Left 4 Dead, and Gears of War 2 and 3.
ViolentPandazZ is my gamertag, this needs to be a thing again.
We could all play some awesome video games with Harry Potter fans!


---
Who is online
Users browsing this forum: No registered users and 1 guest